How to develop an inclusive and accessible educational escape game. Part 1
Is it still necessary to present escape games or escape rooms? Those ultra-immersive and super-exciting experiences that consist in fulfilling a mission to get out of the room in which one is locked in a given time? To do so, you have to solve a number of puzzles and plots, unlock codes and find the solution before time runs out.
The so-called "commercial" escape rooms have widely developed in Europe and we have seen new escape game formats emerge (digital escape games, in board game format…). Beyond the new escape game formats, we have also seen the themes change from pure entertainment to educational play. Indeed, the education and training sector was able to identify what benefits could be derived from the mechanisms of escape games, and how to combine motivation, enthusiasm and commitment of learners with pedagogical objectives (training, learning tools, deepening lessons). In short, learning escape games were born, i.e. pedagogical escape games that allow players to tackle a topic/theme and develop theoretical knowledge and practical skills at the same time.
The advantages of learning escape games are no longer to be proven, but what can you do as a teacher, educator or trainer to ensure that the pedagogical escape game you develop meets the needs of all learners, i.e. that it is accessible and inclusive regardless of the profile of the participants? Here we are referring mainly to participants who may have learning disabilities, or have a disability: visual, hearing, or physical impairment. It is important to keep in mind that the role-playing should allow learners to reflect on different ways of learning and working in teams. Therefore, even if all the steps and puzzles are not adapted to everyone, it is above all collaboration, mutual aid and complementarity that can and must be put in place and valued in this type of exercise.
As you will have understood, it is difficult to propose an escape game that is adapted to everyone, but a few basic points can be considered. And remember that the adaptations you make for participants with special needs will greatly benefit all other participants.
Initially some ADAPTATIONS OF THE ENVIRONMENT are essential
Prefer inclined planes, avoid steps, think about the width between the different spaces (at least 1m wide).
Avoid hiding clues in places that require climbing, climbing, crawling.
Place shelves/counters at an accessible height.
Structure the space well
Apart from people with reduced mobility who may be in wheelchairs, remember that not all participants are the same height, so try to optimize so that everything is accessible to all, and thought so that everyone can feel at their place (for very tall participants, a cramped space can be anxiety-provoking). The same goes for the structure of the space. For participants with visual impairments or attention problems, a well-structured space can help them to better sequence the different steps, to find their way around the game space and to better understand the mechanisms.
Finally, if certain steps in your escape game are not suitable for all participants, this is not an obstacle, but it is essential to warn all players well in advance so that they can already integrate the fact that certain tasks will have to be performed by some teammates more than others. This can have a beneficial effect of empowerment, time optimization and emulation for the group.
Then for VISUAL AND SOUND AMBIANCE
Here too, the sounds, noises, images, colors, lights that are deployed as part of the escape game must be well thought out beforehand because not all participants react in the same way to visual and auditory stimuli.
If there is to be music, choose neutral music that is as quiet as possible.
Too much music or background noise can be stressful and counterproductive for some participants. For people who are deaf or hard of hearing, it can prevent them from hearing and understanding their teammates; for participants who suffer from concentration problems, music can also disorient them.
The light should not be too dark or too "aggressive".
Indeed, it goes without saying that an atmosphere that is too dark or subdued penalizes people with visual impairment, making them less able to read/decipher or find clues. In the same way that a light that is too bright for participants with concentration problems can block or stress them. It is recommended to avoid strobe lighting effects, which again can disorient participants.
An overload of visual and auditory stimuli can make it difficult for some gamblers to sort through the information and determine the appropriate response.
These recommendations, while primarily for people with hearing, visual or cognitive impairments, are also beneficial for any type of participant, with or without a disorder or disability.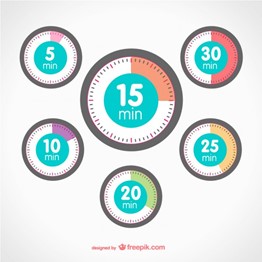 Time can not only be a source of stress but can also be difficult to perceive / apprehend for some people. To ensure that it is clearly understood by all, opt for visual timer-type tools or hourglasses that allow participants to visualize time spent and time remaining in relation to visual cues. Avoid countdown timers with numbers scrolling at the speed of seconds or milliseconds, which can increase anxiety and be counterproductive.
Similarly, adjust the time allowed for the game, consider that some tasks or steps may take longer for some people depending on their ability to concentrate or if they have disabilities.
These arrangements may be considered common sense, but often we tend to ignore or forget how others may feel, not because of a lack of empathy, but rather because of a lack of observation, communication and information.
This was the first part of our article to help you develop an inclusive escape game. We will write a second article in the near future that will deal with adaptations and accommodations that can be considered to develop the game material (puzzles, clues). We will also discuss the role of the game master and how to optimize his communication in front of an audience with specific learning disabilities or handicaps.